Beach Life
An exclusive retreat on the Tuscan coast
In Tuscany, Forte dei Marmi is the smartest town of the coast become famous thanks to amazing artists such as Carlo Carrà, E. Pea and noble families such as the Agnellis and Corsinis, just to name some of them. Bagno Annetta has always been the place for known politicians, actors, writers, football players, but also for foreign tourists and residents who choose Bagno Annetta to enjoy the confidential and warm atmosphere.
On the wide beach of golden sand, are placed seven rows of tents at a considerable distance one from the other, to assure you the best privacy. Each tent is equipped with sunbeds, deckchairs, one director's chair, a table, a set of beach towels to live your holiday on the beach with all mod cons.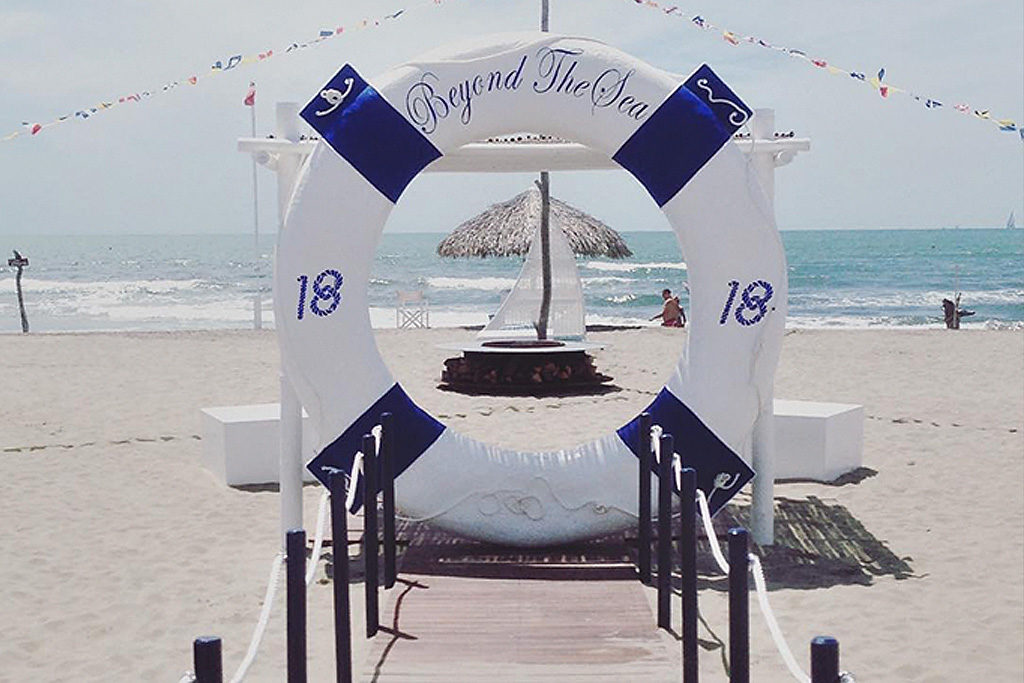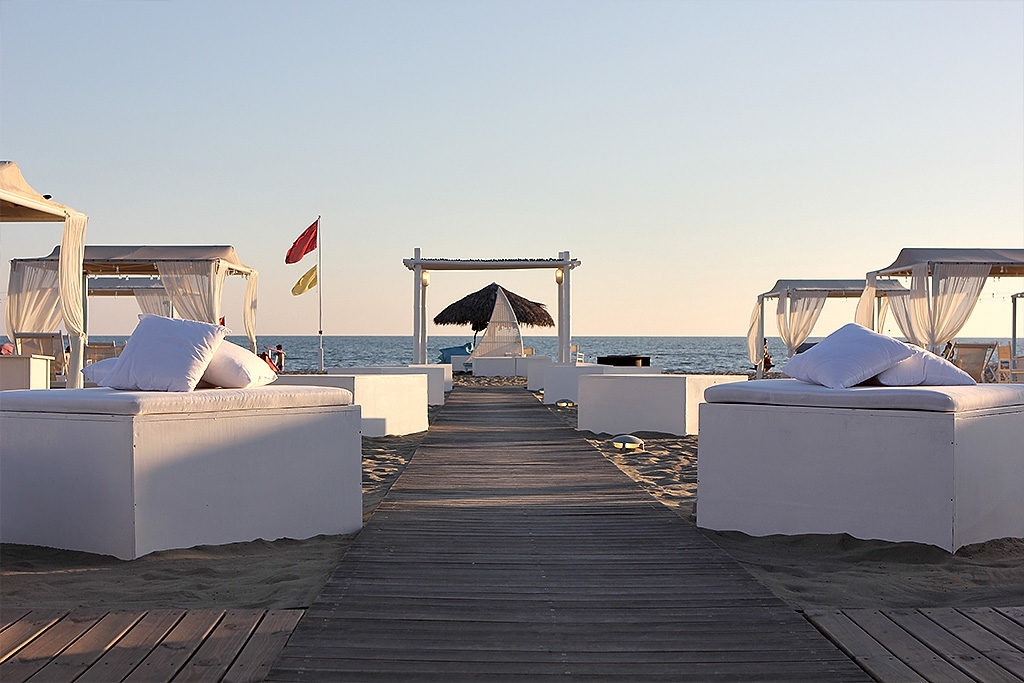 Summer is the most magic season of the year and Bagno Annetta, besides the beach, offers you several events together with private parties set in the wonderful scenery of the beach and the sea, framed by the impressive Apuan Alps, white with marble.
Bagno Annetta means also celebrity and jet set life attracting famous people and brands who have identified the Annetta as the ''buen retiro'', giving the crisp air an international distinction, coming here again and again.